About The Owners
Fredrikke Næss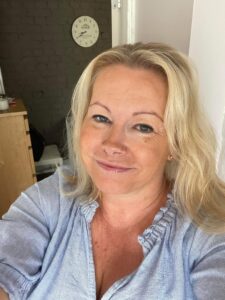 Fredrikke was born in Asker, Norway. She has a business degree from Oslo Business School and Cornell University. She is a hotelier, with extensive experience within the luxury hotel market. Fredrikke worked as the Managing Director of the esteemed Grand Hotel Oslo for 6 years. She has international experience from working as a General Manager for 5 years at Radisson Hotel Group and 6 years as the Nordic HR Director. Fredrikke has a strong passion for quality and tailor made hospitality and is focused on delivering unique and personalized guest experiences. Stemming from her vast hospitality experience, her personal dream was to open her own property in France.
Tristan Viala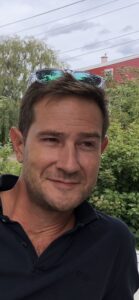 Tristan was born in Perpignan in France. He is a passionate hotelier with 25 years experience specializing in events, wine and gastronomy. He trained as a chef's apprentice at the Ritz Hotel in Barcelona. After that he moved to Norway and started working at the Royal Christiania Hotel Oslo in 1998. The hotel has since been renovated and renamed the Hub. Tristan started working as a bellboy and quickly worked his way up the ranks. Through the front desk as a receptionist, service manager, security officer until he was promoted to the position as Hotel Manager in 2005. He also has experience in the luxury beverage market. For 6 years he worked in sales at Moet Hennessy. Educated as an "ambassador" for the Nordic countries, representing famous champagne brands such as Ruinart and Dom Perignon. He gained considerable experience planning and coordinating tailor made luxury trips for clients to the Champagne district handling everything including transport, hotel, dinner, wine/champagne tasting, visiting the castles/houses and other activities.
Fredrikke & Tristan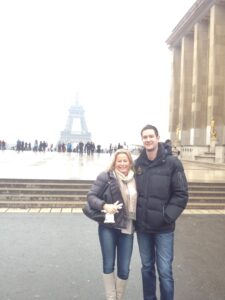 Fredrikke and Tristan met and fell in love both working in the hospitality industry in Oslo, Norway and were married in 2011.
From their very first date way back then it was clear they shared a common vision for their future. During their first dinner together, the couple talked about their goals and aspirations. Tristan asked Fredrikke; "What is your dream?". Fredrikke replied that Tristan could share his first, but as soon as he started sharing his vision of owning and running a boutique hospitality business in France she realized they shared the same dream.
They spent years traveling together during vacations. Every summer they would go to Tristan´s hometown of Perpignan, staying with family, exploring the area, renting different houses with friends, wine tasting, indulging in the local cuisines, fresh fish from the Mediterranean sea and much more. Every experience adding another layer to their vision. The dreams developed into a business plan on how to share this beautiful area with the rest of the world and make this dream a reality.
Tristan resigned from his job in Norway and started looking for the perfect location and property. Just before Christmas of 2019 he found the place. They sold their house in Norway and started the transition process. 8 weeks later Covid19 hit and presented the couple with some unforeseen obstacles, however they decided to proceed and have been able to keep the renovation on schedule for the planned opening summer 2021.